Shades of Green
We left on Thursday, the 16th after I got off of work. Andy picked me up a
nd we headed to Mom & Dad's. Shoulda took a picture of the luggage. You have NEVER s
een so much for 4 people to travel out of town for just over a week, NUTS!! I have NO IDEA how we got it all in the back of the Pacifica, but we did. Whew~ And I thought we'd pa
cked so light.... W
e made great time, even with stops and were there at the resort in just under 8 hours.
Pretty good time for gas, potty & food stops!!
We have grown to kinda LOVE the military resort @ WD
W, Shades of Green. After years of waiting on it to fill up so that we could get a discount at another Disney resor
t, we've grown super attached to this one after the past 4 stays there. We have always had a s
uper
awesome view of the golf courses from the balcony, the rooms are HUGE and so nice, the food at the buffets is pr
etty good and the place has a
lot to offer.

We woke up on Friday morning to find the wild turkeys trying their best to
GET OUT OF THERE
before Thanksgiving arrived!!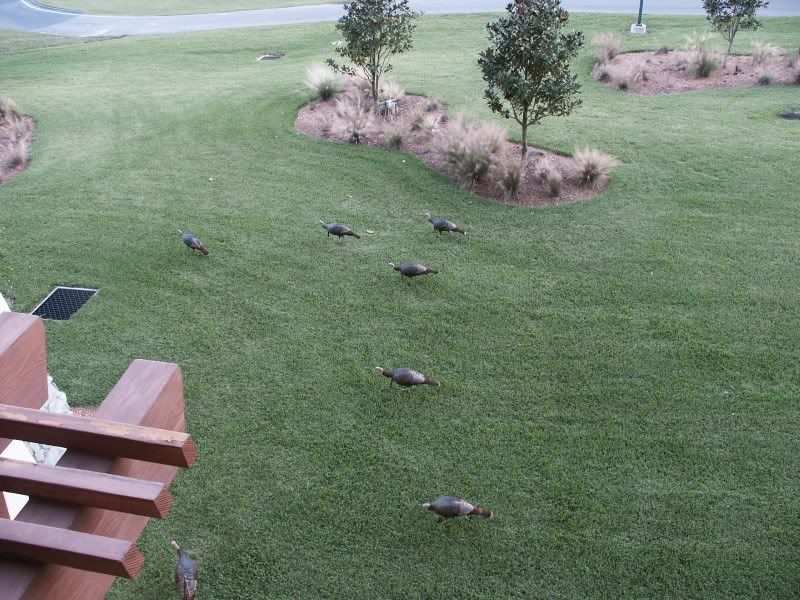 Here we are on the balcony, great views!!
As usual, Andy almost shed tears wishing he had his clubs!!
After a visit to the breakfast buffet, we headed out resort hopping! We took a bus over to the transportation and ticket center, hopped on the monorail and headed over to the Contemporary Resort. I LOVE that place, it'll always be my favorite I think!
How lucky we were to stay there twice.
Here were are...we have several pics of this place from different trips now...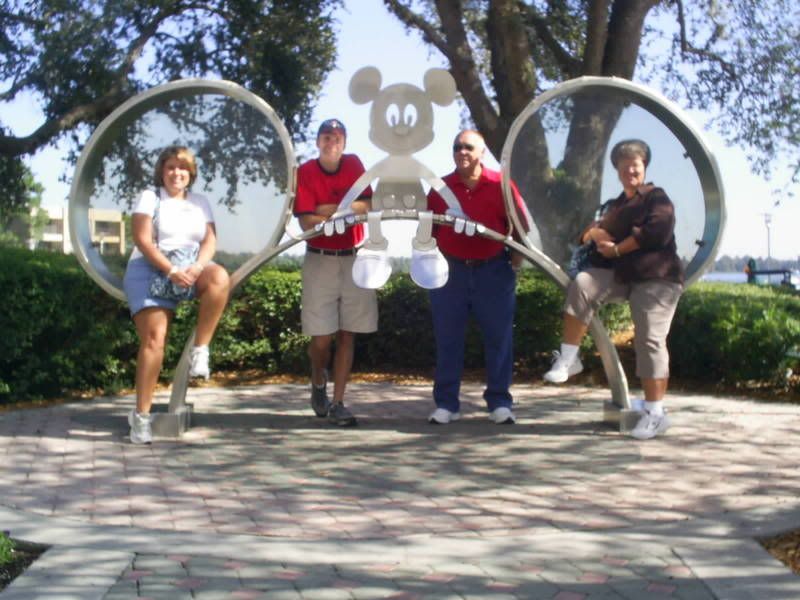 Then we got on a boat and road to Fort Wilderness where we didn't get off and then to Wilderness Lodge, where we did! We walked around there for a little while and Dad reminded us that this was his favorite place and he was ready to stay there. The tree was beautiful, but this picture doesn't do it justice. (cheapo baby camera) The decorations were great,
the lighted tee pees were too neat!
Then it was on another bus and off to Downtown Disney! We shopped and had a snack in the Marketplace and then walked over to the West side. Walked around over there, ate a fantastic chocolate covered strawberry (my #1 fave food of all time) and went back to "Shades" for some rest and dinner before our night of fun!!!!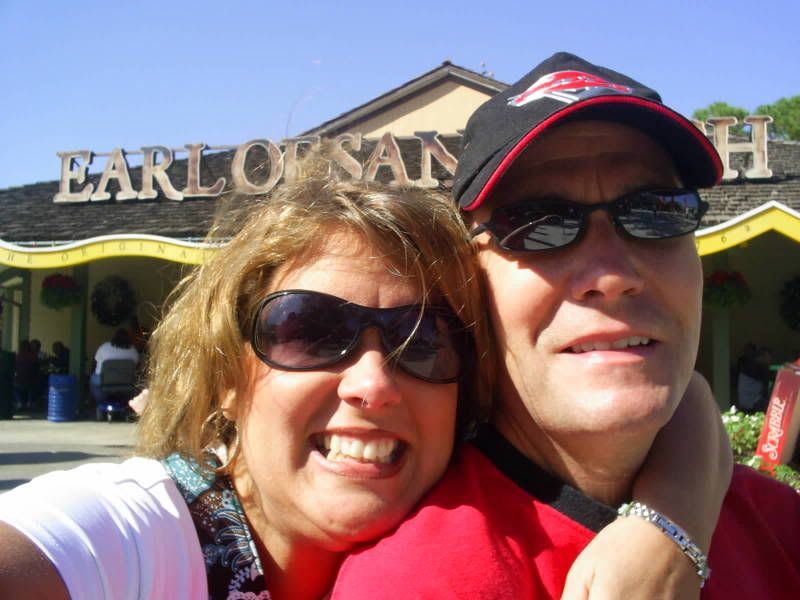 This classic toy tree was my FAVORITE!!!!!!! Check out the scrabble letters, lite brights, tater heads, barrel of monkey monkeys and the games at the bottom...too fun!!!
I guess I should add this, it was coooolllll and brrrreeezy that day!! Andy & I decided that we were "tuff" and could handle short & short sleeves for our day in Orlando! It was warm on our balcony, but that was all a trick! We spent the day freezing and with chill bumps. The sun was out and beautiful, but the wind was like in a blizzard! It was soooo windy!
We lived to tell about it though and all was well!
We were in the "happiest place on Earth" ...
ya can't really complain about anything, now can ya??