Bon Voyage
Saturday, November 18th!
We got up Saturday morning for the breakfast buffet and then after packing up we headed to Port Canaveral. Check in was pretty painless. We arrived were onboard, dropped off luggage in our room and eating "lunch on the Lido deck" all within 2 hours.
After a safety drill, we were off~
Here is part of the lobby on Carnival Glory!
The ship was already decorated for Christmas and it was very pretty!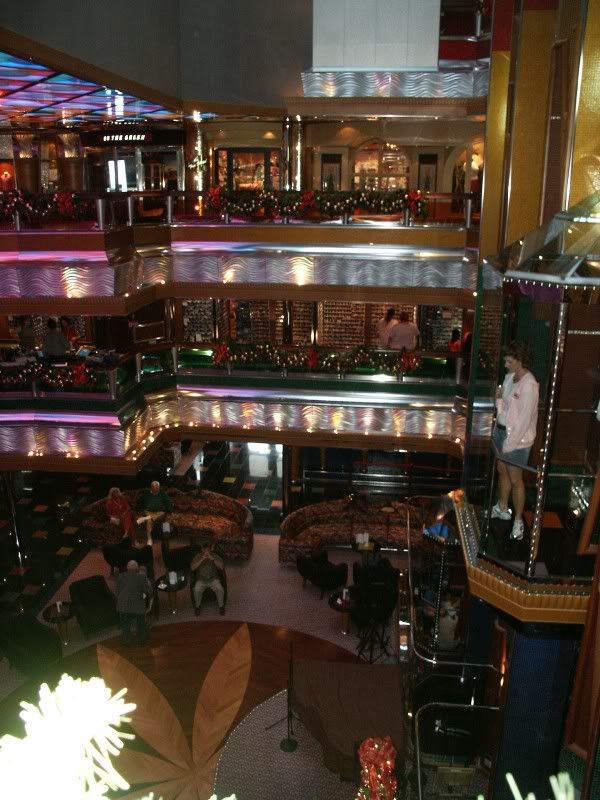 We were on deck 6, the Upper Deck. Mom & Dad had a balcony room just down the hall from our inside room. Their room was pretty big and just like the one we had on the Glory in February. Our room was bigger than we thought and more than enough room for us! There is nothing like the comfort of a Carnival bed either, those things are amazing!! I've NEVER slept on sheets that were so darn soft! You can actually order individual parts or the entire sleep system. It's worth it for sure and we're planning on it!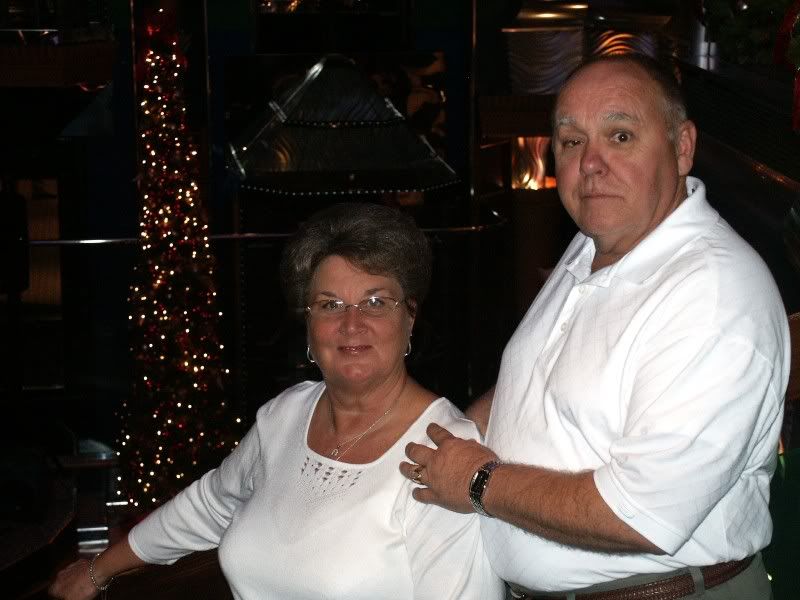 After an awesome dinner (I had steak and the best creme brulee ever) we headed to the "Welcome Aboard Show" and ended up laughing our heads off at our fellow cruise mates during a few games! It was time for bed and the gentle rock of the ship put us right to sleep!!!