Wooooo Hoooo ~ We're going to Disney World!!
Santa is good!! I got a great big surprise this morning when I found all sorts of travel size items in my stocking....down at the bottom...there was a "Shades of Green" reservation confirmation along with 2 day park tickets!! What could be better? We'll be leaving on Thursday, January 11th!! (Andy already took the day off and I am going to as well) We'll be there through the weekend & return home on either Sunday or Monday. (We're both off on Monday, but right now we are scheduled to come home on Sunday.... we'll see how that goes) We're going to MGM, I've been having an itch to go there for the past year and we haven't. We're also headed to Animal Kingdom, Everest...here we come!!! Woooo HOOOOO------
Here's a picture of some of Andy's goodies...he already put his clothes away. He got some long & short sleeve golf shirts & a "Golden Bear" vest too!!
The "big girls" got BIG bones and they are currently hiding from the rain in their houses enjoying them... no pictures, due to the rain. Then Kitty Witty got a pack of "Cosmic Catnip" treats and we think we have him drugged a little too much. Can you give a cat too much of that stuff? I think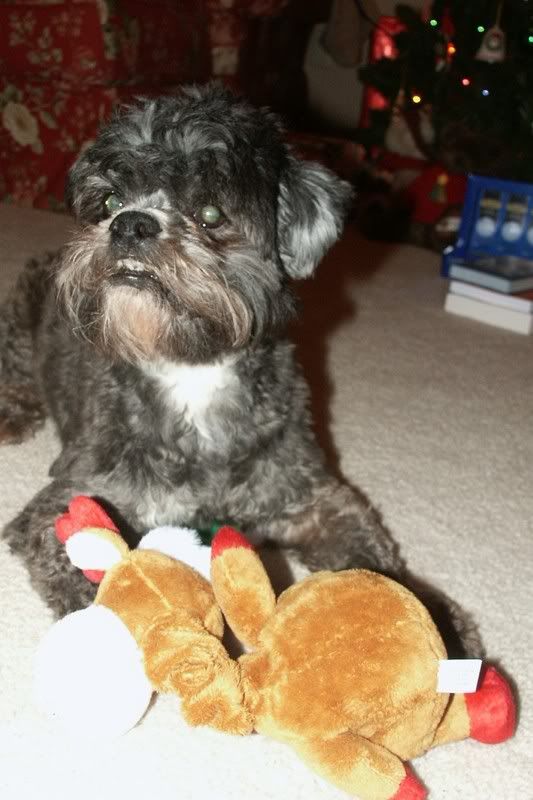 we have! Andy gave him 2 or 3...then 2 or 3 more. Since then he's been running up and down the stairs like Gizmo does. (Not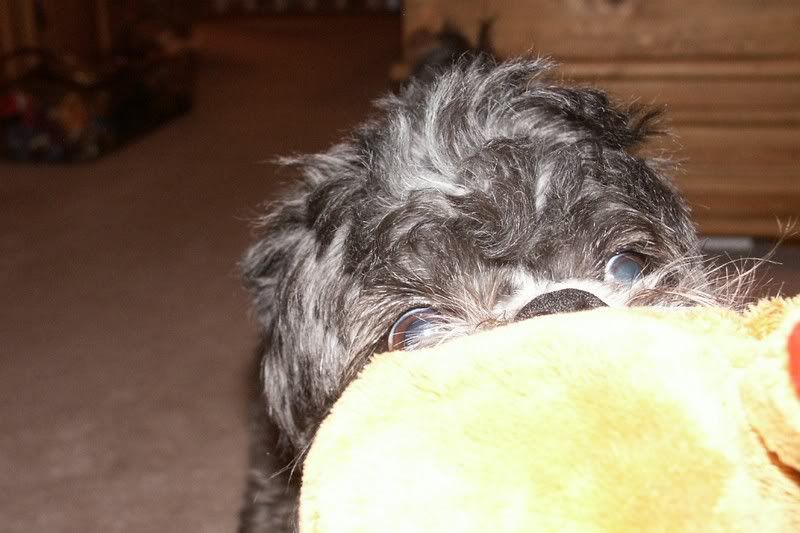 typical!) He's running side ways up and down the hall. He slapped Gizmo and then chased him twice around the couch. I think he's drugged a little too much..... Gizmo got a doggie lollipop and a new toy!
In addition to my trip surprise.. I also got a new Bible, "the message" version. I got a new Max Lucado book, "Facing Your Giants". Oh and the new "Walt Disney" book, it's huge and I can't wait to dive in. I got a rolling cart to help get my load of stuff back and forth to my preschool room, golf balls and all sorts of fun goodies in my stocking....Santa also seems to have thought I needed.. BREATHE RIGHT snore strips, Ugh!!! The truth comes out...what are we gonna do with that Santa?? Another highlight is my HILARIOUS letter from Santa, you have no idea....it's a riot and I look forward to those the most each year!!!
We hope your Christmas is filled with all sorts of fabulous things, including the love and fellowship with family & friends! We all pause to remember that we're celebrating the birthday of our Lord & Savior, Jesus Christ!! Love to you and yours!!!